The 'my little
eden
' learn to tell the time clock is available in various designs from my zazzle store and can be personalized with your child's name. So popular now is this design it has even been chosen by zazzle to be sold directly through Amazon, much to my delight.
My uniquely designed clock was initially made for my son as a paper clock guide, enabling him to draw in the hands or to use with paper hands. Drawing on my previous experience working on educational products, I developed my clock to fit my needs in teaching my son the time. The clock particularly helped him to understand the 'past the hour' and 'to the hour' part of telling time as this was color coded.
However since zazzle introduced fully working clocks this artwork is now available to you as a fully functional working clock for your child's bedroom or play room, perfect for helping your child too also understand how to tell the time.
Teaching anyone to tell time can be a difficult prospect without a clear clock guide, so my clock design is clear with easy to read numbers and a color coded guide to assist with learning to read the clock face.
Here is a small selection of my learn to tell the time clocks. More color combinations to co-ordinate with your child's bedroom or play room can be found in
my little eden
store on zazzle.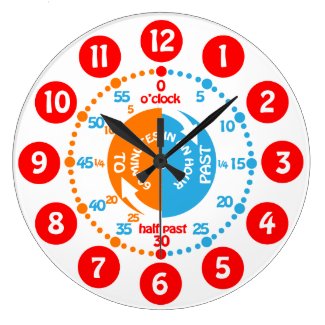 Early learning learn to tell time wall clock
by my little eden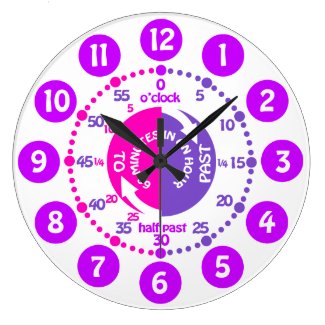 Girls learn to tell time pink purple kids clock
by my little eden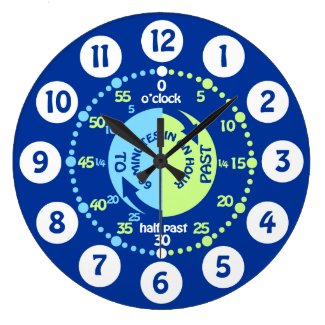 Boys learn to tell time blue green wall clock
by my little eden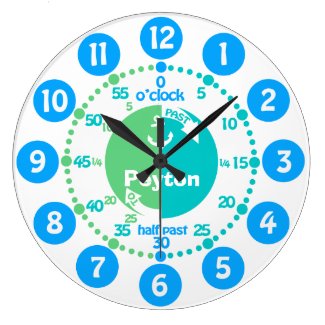 Kids learn time blue green aqua name clock
by my little eden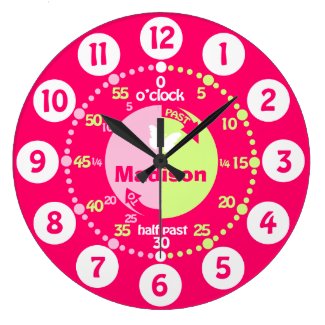 Girls learn time pink butterfly name clock
by my little eden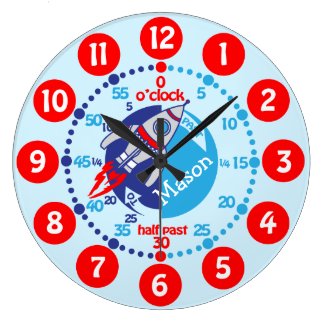 Boys learn to tell time blue red space clock
by my little eden