With Christmas only weeks away, I have been burning the midnight oil and days to deliver unique and quality designs at
my little eden
Cards are a must at Christmas time and if like me you need to send from Australia to UK, you have to be even more organised. Use this Australian post link
http://auspost.com.au/apps/international-post-guide.html
to help give you a guide for cards and parcel delivery times.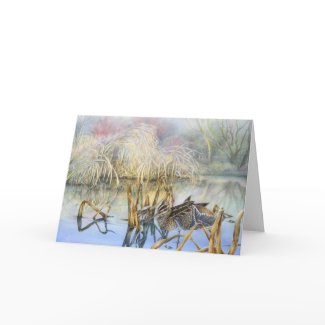 I normally post end of November from both UK to Australia and now Australia to UK to guarantee cards arrive before Christmas.
Snipe on frozen water is a painting I produced whilst back in the UK. This bird I managed to see wading near the crouch in Essex. However the background is more from my imagination.
Snipe on a cold and frosty morning fine art card in watercolour by Sarah Trett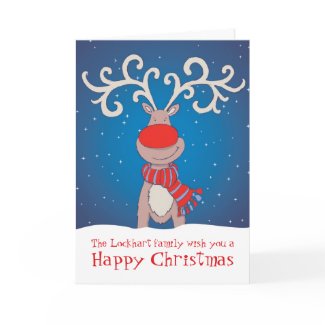 Rudolph came about from some snow pictures in my local paper. It inspired me to create this happy reindeer character knee deep in snow.
Rudolph happy christmas family card blue reworked from a original drawing inspired by the snow in the Baw Baw Mountain's
Glitzy christmas sparkle bauble pink/purple card
One of the things I love about zazzle is the way the customer can add a personal touch to there items. I like to produce items that gives to purchaser this opportunity. This card was designed to insert a family photo or a nice picture of the kids or even the dog's into it, making it a really special card. I personally love to get pictures of the family every year.
Family photo christmas mistletoe and stars seasonal card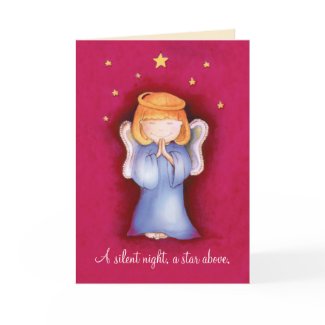 My little angel. I started to draw her as a sort of sister figure to my son, hence the red hair. She has become more symbolic to me as just as I was finishing her, my son lost a wonderful grandad and we all lost a great father and friend. We need this little angel prayer even more.
Silent night christmas angel card red
I'm still working on new designs to the left is one of my latest, this santa also looks great on a jumbo bag.
Please visit my website for more infomation about my art and designs
http://www.sarahtrett.com